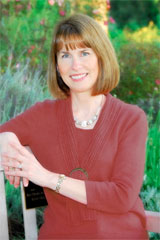 Welcome
We live on the edge of change. Daily we learn and grow and move toward a better version of ourselves, away from the person we used to be. This becoming process can be exciting but also difficult and confusing. What is this new self supposed to look like? How do I get there?
We grow best in community with others who are also seeking that newer and better self. Within these pages you'll find practical help and encouragement through Bible studies and devotionals, fiction stories, and personal sharing by others like you who are challenging themselves to live more fully and faithfully in Christ.
Explore with us what it means to live in the light of God's love … what it means to grow through life's painful circumstances into the joy that waits beyond.
I pray God will guide and bless you with new discoveries and with peace and wisdom as you reach high, dig deep, and flourish in the fullness of the life he intends for you.
Brief Bio
I was born, raised, married, and saved in the San Francisco Bay Area. I met my husband and lifelong best friend, Frank, while attending college. We settled in the Livermore Valley to raise our only daughter, Melanie, who now lives in Wisconsin with husband Erik and their adorable daughter, Kensi Lynn.
My education in biology, counseling, copyediting, and biblical studies, along with nine years in psychotherapy working through childhood abuse issues, came together to produce my inspirational nonfiction book, A Devotional Walk with Forgiveness.
Ordained as an elder by the Evangelical Presbyterian Church, I enjoy teaching Bible classes, speaking, and studying together with others what it means to follow Christ.
I am also thrilled to be in the process of publishing a time-travel romance trilogy set in the beautiful Sonoma wine country of northern California. Books 1 and 2, Bridge to the Past and Borrowed Promises, are currently available in paperback and ebook formats. Book 3 of the series, Into the Mist, will be released in Summer 2015.
My favorite pastime is reading, which is also my second favorite pastime. Third on the list would be watching movies.
My favorite place in the world is Bodega Bay, a small fishing town north of San Francisco, and my favorite animal is feline—we enjoy sharing our home with a feisty lilac point Siamese cat who thoughtfully gifts us with murdered mice on our doormat.
Awards
Fan Into Flame Your Writing Gift
I'm thrilled about winning the 2015 Cicero Speechwriting Award in the Media category for, "Fan Into Flame Your Writing Gift." You can view my speech at http://bit.ly/1InkVSn (go to page 15 of the PDF).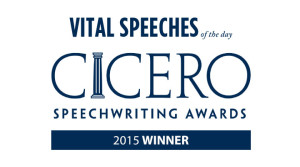 My Faith Journey
Growing Up
I inherited a love of words from my mother and a contemplative nature from my father. The middle daughter of a middle-class family, I excelled in school, equipped with a good intellect and a compulsion to prove my worth by being the best at everything. I married at twenty, earned a B.S. in biology, and accepted Christ into my life during my first year of college.
When my first and only child was born, I began to have terrifying dreams and flashbacks that forced me to face the long-buried reality that I had been abused as a child. My sisters and I had been forbidden to speak of all that had been done to us, or even to remember it.
Help for Recovery
Plagued by depression and fear of what was locked away in those forbidden memories, I enlisted the help of a Christian psychologist. Nine long years of therapy helped me confront the facts of physical, sexual, and emotional abuse by both my parents, the details of which were alternately confirmed and denied by both my sisters.
As I began to walk in a fuller knowledge of myself, my fear slowly gave way to new strength and hope. But walking in truth also cost me. I had broken ranks and exposed family secrets, and my family punished me by breaking off all communications with me. When my parents died, I discovered that I had been disinherited—my birthright had been legally revoked and my name erased from the family records.
A New Family
But God's timing is always perfect. I had been written out of my parents' will ten years before I learned about it, and God had been using all that time to teach me about my new inheritance as his own beloved child. Day by day he led me into Scripture and showed me verses that told me I was loved, that I was the apple of his eye, and that although he knew every ugly thing about my life, he nevertheless loved me unconditionally and extravagantly.
God brought me into a community of believers, brothers and sisters in Christ, who took in the daughter my family had discarded and made me part of their family. The husband of my youth stood by me through everything, strong and loving and gentle, and between us we raised a beautiful daughter. And in the strength of all these blessings, God began to teach me what it truly means to love and forgive the people who hurt us.
Why I Write
I wanted to help people who had been hurt as I had been, so I pursued a master's degree in counseling. God continued to shape the ministry he had in mind for me by leading me into a two-year program in biblical studies and then giving me the passion and the guidance to write my first nonfiction book, A Devotional Walk with Forgiveness, released by Vinspire Publishing in 2011. The book opened opportunities for me to speak on forgiveness and to work with people who hunger for God's healing grace as they suffer from damaged relationships and memories of betrayal.
Healing from my childhood abuse also inspired me to write my first fiction series, Moonseed, a time-travel account of two women born a century apart, both damaged in childhood, who assume one another's identities and struggle to move beyond their pain into forgiveness and the hope of a different life. The first two books of the series, Bridge to the Past and Borrowed Promises, have been released, and Book 3, Into the Mist, will be available Summer 2015.
What I Believe
God's Call
Growing up in an abusive home, I learned young how to hide our family secrets from the world. By the first grade, I was a skilled liar and had begun stealing from my classmates.
I don't remember the circumstances, but at age seven I suddenly knew I must stop lying and start telling the truth. My new commitment to honesty confounded my parents and set me apart from my family. Looking back, I believe that God revealed himself to me in the only way I could understand—as Light and Truth in my very dark world—although I did not yet know who it was who called me.
Love-starved and lost, I accepted God's grace that day. I clung to the Light he gave me and began my walk with him.
Faith Pillars
I believe these statements of faith:
God is real and exists in three Persons: Father, Son, and Holy Spirit.
Salvation comes to us because of God's mercy and love and through the death and resurrection of Christ.
God speaks to us through the Bible, his living and infallible Word.
The Holy Spirit lives in us when we choose to follow Christ.
Believing in Christ is the only way to heaven and eternal life with God.
All goodness, truth, and love come from God.
Satan is real and has declared himself the enemy of God and all who belong to God.
Jesus Christ will come again in glory to judge the living and the dead and fulfill God's eternal plan.
Life Verse
Throughout my childhood and for many adult years, fear controlled my life. The morning before my first session with my therapist, I met with a friend who prayed with me. I knew I would be confronting old pain and buried secrets in my therapy work, and I was afraid. My friend prayed 1 John 4:4 with me, and it became my life verse: He who is in you is greater than he who is in the world.